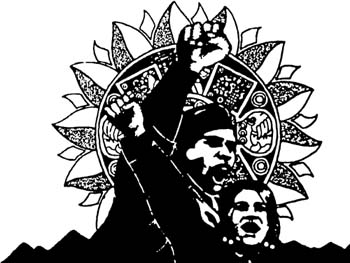 아나클랜 게시판
/
링크
/
물물교환
/
파일공유
/
아나키즘 읽기자료
잡민잡론잡설
/
안티 다국적기업
/
관리자방
/
English
아나키즘도서편찬위원회
/
투쟁과집
/
투쟁과밥
/
군대반대운동
아나키FAQ번역프로젝트
/
재활센터
/
여고생해방전선
/
전쟁저항자들
comments, arguments, suggentions, questions, propaganda, news, information...
Korea IndyMedia
There are some things common to every state that's made the transition to fascism. Author Naomi Wolf argues that all of them are present in America today.

http://www.3monkeyz.net/Forum/phpBB2/viewtopic.php?t=513

A very interesting article about current events in usa and the policies used on war on terror. also a very interesting comment on mercenary and private security companies..