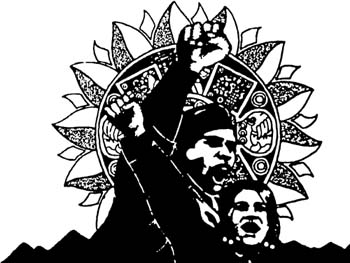 아나클랜 게시판
/
링크
/
물물교환
/
파일공유
/
아나키즘 읽기자료
잡민잡론잡설
/
안티 다국적기업
/
관리자방
/
English
아나키즘도서편찬위원회
/
투쟁과집
/
투쟁과밥
/
군대반대운동
아나키FAQ번역프로젝트
/
재활센터
/
여고생해방전선
/
전쟁저항자들
comments, arguments, suggentions, questions, propaganda, news, information...
Korea IndyMedia
View Article
Name
Subject
searching for anarchist comrades in Seoul
Hi,

i arrived Seoul two months ago and and i want to to make contact with anarchist people/places here. I've been involved with anarchist/anti-authoritarian movement in Europe for many years. I came from portugal, and i will stay in Seoul for some months.. I woulk like to meet conrades here. I'm living in Sinchon.

greetings,

M.

my e-mail: sufi@portugalmail.pt
dope (2008-05-19 20:17:35)
i just sent you an email.
you can contact me.
mrk (2008-05-21 16:56:06)
dear comrade,

i didn't receive you e-mail. Please try again or use this e-mail: araujo@igi.re.kr
김승현 (2008-07-11 23:06:59)
Hey M,

i'll send you an e-mail sometime before i go to bed tonight. i'm from the pacific northwest of the land that's now under domestic colonization from the united states. i'm studying journalism at chungang university in seoul. i feel the same way you do. i'd like to hook up with anarchist comrades/friends here too. Work on some projects, do some networking, that kind of thing would be lovely.

My corean name is kim syng hyun and my email is: kimsynghyun7@hanmail.net