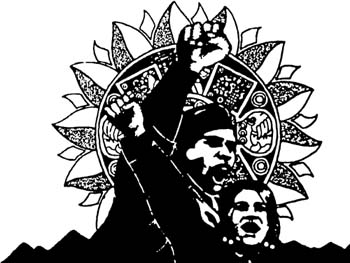 아나클랜 게시판
/
링크
/
물물교환
/
파일공유
/
아나키즘 읽기자료
잡민잡론잡설
/
안티 다국적기업
/
관리자방
/
English
아나키즘도서편찬위원회
/
투쟁과집
/
투쟁과밥
/
군대반대운동
아나키FAQ번역프로젝트
/
재활센터
/
여고생해방전선
/
전쟁저항자들
comments, arguments, suggentions, questions, propaganda, news, information...
Korea IndyMedia
View Article
Name

dope
2008-07-15 17:58:34, Hit : 1445

Subject
J12 solidarity demo in Seoul for immediate release of 3 Japanese arrestees
i'm back in seoul safe and sound so did other korean activists.

candlelight vigils and street demos are still going on every night in korea even though the number of participating protesters is not as big as it used to be.
it's very important to keep the struggle going so i'm taking part in them, too.

we knew that July 12 was the day for the international solidarity action for the 3 arrested Japanese activists, and we did some action in seoul, too.
it was raining all day Saturday in seoul, but about 20,000 protesters showed up for the daily street demo and marched in the streets of seoul.
the several members of No G8 action Korea participated in the demo with our slogans in our hands.
we marched several hours along with thousands of protesters demanding the immediate release of 3 arrestee.

there are some of the photos.
go to our blog for more at http://blog.jinbo.net/noG8



G8, we will see who's going to win in the end!



if the President is fighting the people, who do you think is going to win eventually?



immediately release our 3 friends who were forcefully arrested!



the police should shut up and piss off!