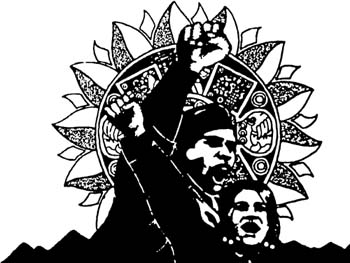 아나클랜 게시판
/
링크
/
물물교환
/
파일공유
/
아나키즘 읽기자료
잡민잡론잡설
/
안티 다국적기업
/
관리자방
/
English
아나키즘도서편찬위원회
/
투쟁과집
/
투쟁과밥
/
군대반대운동
아나키FAQ번역프로젝트
/
재활센터
/
여고생해방전선
/
전쟁저항자들
comments, arguments, suggentions, questions, propaganda, news, information...
Korea IndyMedia
View Article
Name

dope
2008-07-31 12:55:44, Hit : 1481

Subject
sit-in struggle with Lee Gil-jun ended today
after the press conference that took place July 27, we started sit-in struggle at a Catholic church in Seoul.
many people joined the sit-in struggle together along with Lee gil-jun.
we held cadlelight vigils and mass gathering every night.
our main message was that 'riot police conscription system' must be lifeted, we tried hard to get public support for our cause.
the resistance was fun and all.

and finally the 5-day sit-in struggle ended today.
arrest warrant for lee gil-jun was issued, and he had no reason to avoid the arrest.
his clear conscience made him fear nothing.
he turned himself in to the police today, because he knows that the struggle will not end.
he will face some jail time, but the rest of us will try harder to set him free and abolish the conscription system.