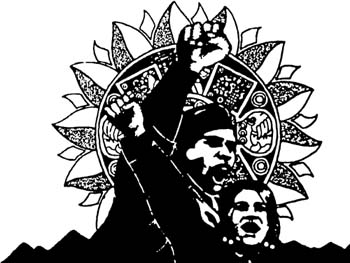 아나클랜 게시판
/
링크
/
물물교환
/
파일공유
/
아나키즘 읽기자료
잡민잡론잡설
/
안티 다국적기업
/
관리자방
/
English
아나키즘도서편찬위원회
/
투쟁과집
/
투쟁과밥
/
군대반대운동
아나키FAQ번역프로젝트
/
재활센터
/
여고생해방전선
/
전쟁저항자들
comments, arguments, suggentions, questions, propaganda, news, information...
Korea IndyMedia
View Article
Name

dope
2009-01-25 09:17:54, Hit : 1328

Subject
5 protesters killed in police raid in Seoul
5 protesters killed in police raid in Seoul

the korean poilce SWAT team killed 5 tenants who were resisting a forceful eviction in brutal raid.
during the raid a cop also died.
a group of tenants, on the verge of getting evicted in this cold winter, occupied an empty building in Yongsan area, central Seoul, to let their desperate situation know to the general public and resist together.
the police SWAT team started attacks early morning of Tuesday, Jan 20, jointly with hundreds of riot police soldiers and thugs hired by redevelopement companies.
large conglomerates such as Samsung and Posco kicked out most of the tenants living in the area and cleared most of the buildings to build luxurious buildings.
the police started the violent attacks just 24 hours after the tenants occupied the empty building.
the tenants prepared painter thinner large quantit of other inflammable liquid to make molotov cocktails and to warn the police off the building.
but once the attack started, fire erupted suddenly and nobody could get out of the building.
the police and the prosecuters say that the fire caused by the molotovs killed the 6 poeple, holding the 'squatters' responsible for the deaths.
many people got severe burns and everyone in the building was arrested.

we know that it was the police who killed the protesters.
we organise candlelight vigils every night, rallies and actions near the building.
about 3 tousand people attended a rally Friday, Jan 23.
our fight will continue until they put the poilce chief commissioner into jail and the president step down.

paid (2009-03-21 02:42:21)
Is there any more news about this? Will the police be charged for the murders?
dope (2009-03-22 03:34:49)
go to http://indymedia.cast.or.kr for more news.
according to the investigation done by the prosecutors, the police are not responsible for anything.
so if the people don't do anything about the Yongsan catastrophe, the police will not be charged.