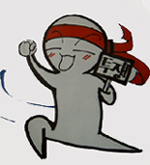 LAST WEEK'S STRUGGLE REPORT (서울 9.20)





Do you remember how it was written that the last week would begin like the weeks before – with "Every Monday Solidarity Concert"? The event was just great as you can see it here.









Photos and design by 下手同志

And here watch a beautiful videoabout the event.

Since the begin of the week KCTU and solidarity groups were on struggle tour, a kind of similar such as our 여름실천단.

By this means they wanted to risen the concern for the situation of different oppressed parts of the S. Korean society, such as disabled people, poverty-stricken and irregular workers.
So on Wednesday the action day was dedicated the struggle of disabled activists and MSSC members joined (like the days before in the same case in several towns in Gyeongi-do). After the opening rally in Daehak-no, one of Seoul's University districts, a demonstration with dozens of wheelchair drivers and their supporters took the streets to Dongdaemun Stadium. On the Dongdaemun intersection, crowded by thousands of cars and busses, the demonstrators blocked for long time the traffic – caused the riot cops, but also some reformists from the union a lot of trouble.

Arrived back in Myeong-dong we supported the weekly struggle rally of striking construction workers trade union.

For the following Thursday actually the "Summer Struggle" meeting (for to increase our efforts to organize a common struggle for the future) was planned, but because of an emergency situation it had to be postponed. The reason for that situation: Since several days activists who are defending their (still a kind of payable by renting) flats organized in the near of the presidential residence (the "Blue House") 1인시위. So on that days four activists there were arrested and an activist of ETU and two media activists joined the following protest by several members of NFUP (and got also briefly attacked by the cops). After the protest the media activists went to the daily rally in front of Jongno-gu (district) Office – about that struggle we already reported (see the article about 여름실천단) – and later together with the protesters we went to Jongno-gu Police Station, where we met many other of the activists, we joined short while before near the "Blue House". Some of them got the opportunity to visit the detained activists. Hopefully soon you can a movie about that day's activities, attacks…

On Friday MSSC wanted to join the rally in front of governing 여린우당 (what a stupid name! In fact it is Their Close Party/TCP, not "our open"…), but because of the massive presence of riot cops (more than 300 were on the spot) MSSC decided to join the migrant workers rally organized by KCTU and JCMK (sic!) as a part of KCTU struggle tour.

Meanwhile in front of TCP heavy fight between protestors and the riot cops broke out and lasted for about one hour, but no one was arrested (some cops were captured by us, but released - 하하) and no serious injuries we had to report.
On Saturday, the before last day of KCTU's struggle tour, in front of Word Cup Stadium subway station a small culture festival took place in the afternoon, to join the struggle of poverty-stricken people. Dozens of homeless, poor, but also some disabled people joined the event, where, beside Park Joon, who provided in solidarity (free of charge) the PA, ZEN and others performed songs, expression dances and a small ply. THANX A LOT COMRADES!!
.
Yesterday, Sunday, the final rally of KCTU's struggle tour was planned to held in 여의도공원. So Park Joon together with his nice little daughters and, the already mentioned media activists went there to eventually join it, but beside no audience, a decoration, reminding of a TCP event and a very bad sound there was nothing – at least in the beginning. And because of ETU-MB meeting, planned for the afternoon, we renounced the "amusement" and the reporter joined the ETU-MB meeting (the result you'll know in a report later).

And of course this week starts like the past weeks: with "Every Monday Solidarity Concert" (from around 7pm in 명동성당길, just around our struggle place) and when you will miss it again - you just have to blame yourself!





URGENT APPEAL



The Human Right Center for migrant workers in Incheon wants to create a public library for migrant workers. So if someone has English (also Mongolian, simplified Chinese, Indonesian, Vietnamese… language are welcome) books and don't need them anymore, just donate them and bring to Myeong-dong!




Here some impressions from Friday's migrant workers rally, shot by Hemini (네팔同志)








RELEASE ALL MIGRANT WORKERS FROM DETENTION CENTERS!



FREEDOM FOR ALL POLITICAL PRISONERS IN S. KOREA!



LET'S FIGHT TOGETHER FOR A WORLD
WITHOUT EXPLOITATION AND OPPRESSION!



ANOTHER WORLD IS POSSIBLE, ONLY
IF YOU WANT AND FIGHT FOR IT!



WE'VE NOTHING TO LOSE EXCEPT OUR CHAINS!



한국의 모든 양심수들의 석방을 위해 투쟁


착취와 억압이 없는 그날을 위해 투쟁


당신이 그걸 원하고 그것을 위해
투쟁한다면 다른 세상은 가능하다, ! 투쟁!


우리가 잃을 건 억압밖에 없다!